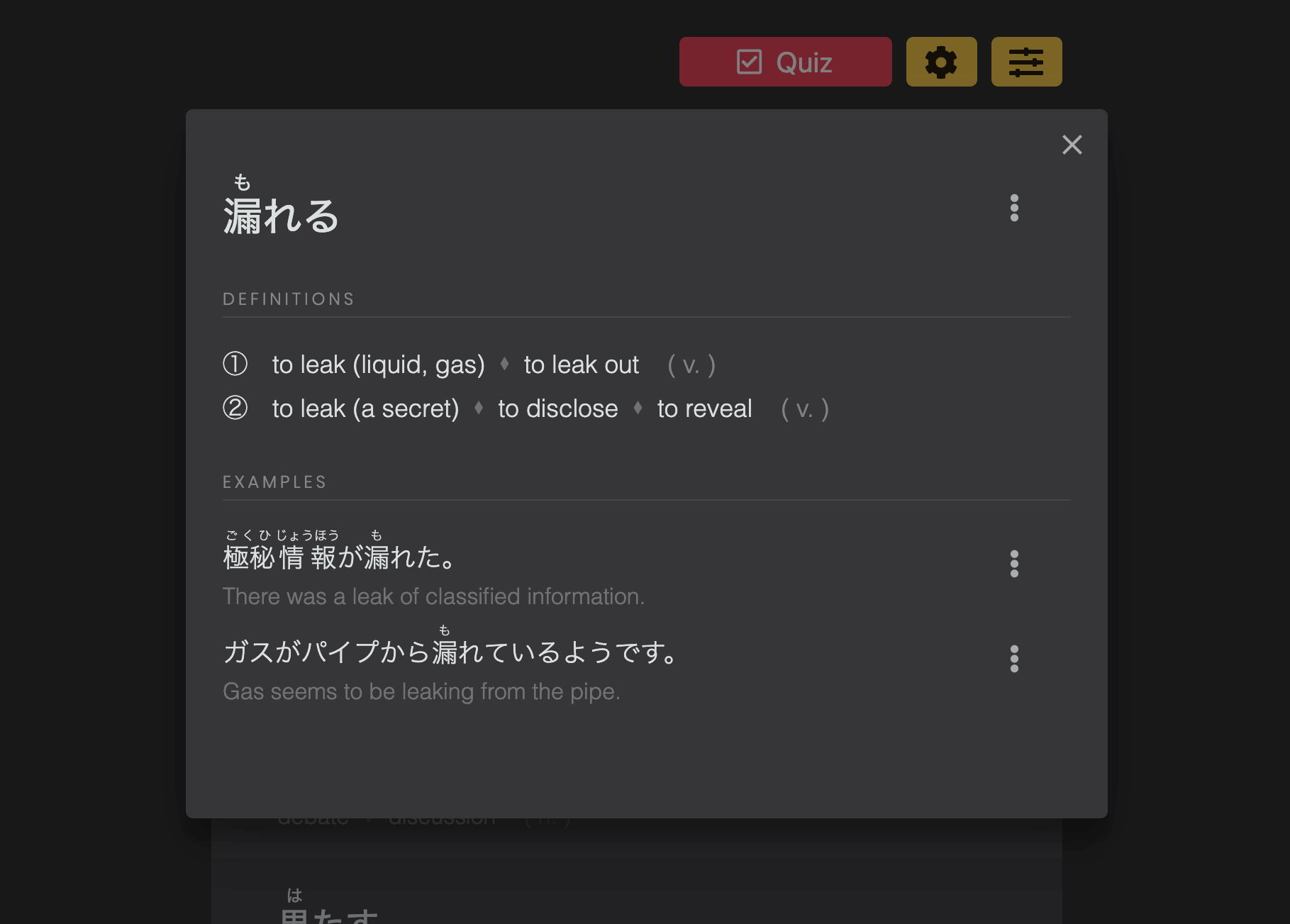 Create vocabulary cards your way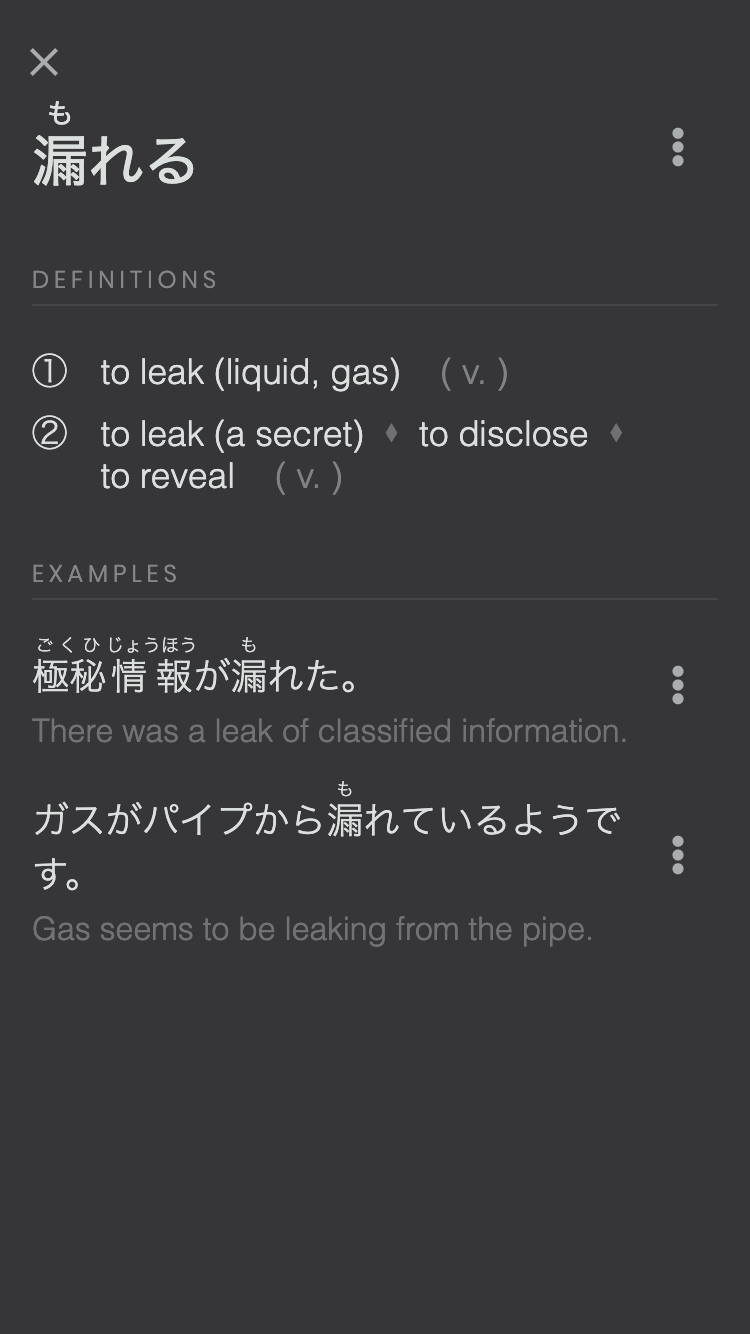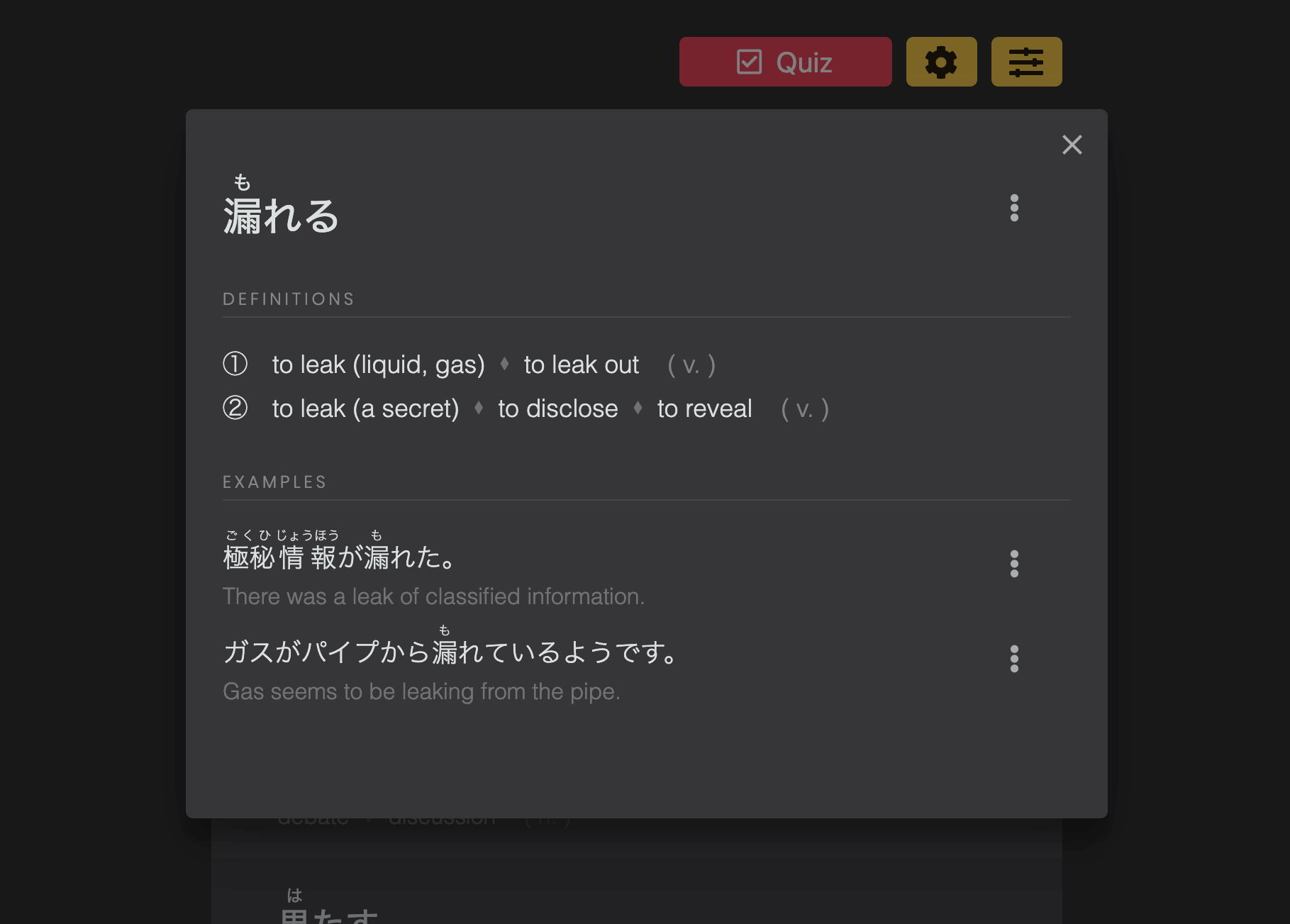 Make a new card whenever you need to remember a new word or phrase.
Need to memorize not only one definition of a word but several? No problem.
Want to write down a few synonyms to help you remember a word's meaning? Sure thing.
You can also add example sentences for some more context if you'd like.